Immuni VAP - Ruminant Nutrition
Feed Supplements for the Immune System.
100% safe for mixing with ruminant feeds.
Set up a more effective immune mechanism and respond to invading bacteria/viruses appropriately.
Trigger spontaneous reactions of the mucosal immune system initially to inhibit viral entry and infection.
Increases nutrient absorption in the intestinal villus.
Benefits of Immuni VAP - Ruminant Nutrition: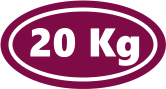 Plastic Bucket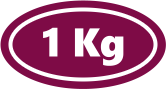 Foil Pack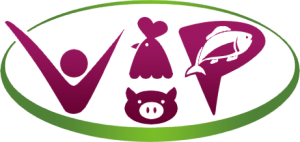 SUITABLE FOR:
Ruminants (cow, sheep, deer, etc.)
INGREDIENTS:
Yeast extract
Taurine
Lactose
INDICATIONS:
Stronger protection based on mucosal immunity.
DOSAGE:
To prevent viral infection and block the entrance of existing viruses in the farm: Add 10g of Immuni VAP – Ruminant Nutrition per ton of feed.
Any question or inquiry? Let us know.
Nutrient uptake in ruminants is primarily based on the use of cellulose as a source of thermal energy and non-protein nitrogen (NPN) as a source of protein. These two sources of nutrition are dependent on the fermentation of microorganisms in the ruminant stomach. The nutrients used by ruminants are quite different from the composition of feeds for other monogastric animals.
The microorganisms in the rumen, their own bacteriological proteins, the sugars, and lipids metabolised by the microorganisms are the most important and most utilized source of nutrition for ruminants. Therefore, it is important that the micro-minerals and nutrients required for microbial reproduction in the rumen are taken into account in the feeding of ruminants. These components allow the rumen microbes to proliferate and amplify as much as possible which is the most effective source of nutrition for ruminants.
Supplementation of Ruminant Nutrition – Immuni VAP, a ruminant feed additive,  can increase the total amount of microorganisms in the rumen, which is also conducive to the digestion of nutrients, and obtain more microbial proteins and sugars, and lipids after microbial metabolism, thereby promoting the improvement of ruminant production performance.
Why Do You Need Ruminant Feed Additives Besides Basic Ruminant Nutrition?
In ruminants, we can clearly understand that ruminants use their unique mechanism to chew food and convert nutrients by feeding and regurgitating, and from this operation, we can see that the gastrointestinal system is crucial to ruminants. The gastrointestinal system is the largest mucosal system that viruses like to harbour and infect, which is why we recognize the importance of adding Immuni VAP – Ruminant Nutrition, a feed additive, to our feeds.
A long-term intake of Immuni VAP – Ruminant Nutrition, a ruminant feed additive, in ruminants can rapidly control the spread of the viral outbreaks and inhibit significant replication of the virus in the body. From observations and trials with calves, we can also confirm that long-term intake does reduce the incidence of disease and improves herd immunity, as well as reducing the risk of vertical infection of the dam to her calf, greatly improving farm (pasture) productivity.
For dairy cattle, changing ambient temperatures can make a big difference to annual milk production. Immuni VAP – Ruminant Nutrition, a ruminant feed additive, enhances the ruminant's ability to adapt to hot and cold conditions, that is, to increase the dairy cattle's resistance to heat stress in order to maintain efficient milk production.